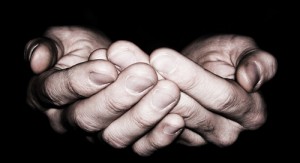 I am struck so often, recently, by the need for connection here in the United States. Despite the fact that we have more ways than ever before to connect with one another we seem to be more disconnected. On a large scale, this country could not be more divided. It seems to me that we need to continually find ways to connect, to help one another, to look outside of ourselves.
The Sewing Machine Project is about mending and although we are focused on sewing I think we can take our mission of "mending lives and communities" to more levels than that. We are considering a new initiative which would mend on many levels. As with most initiatives in this project, it is beginning as a whisper but that whisper is growing louder everyday. It's time to let the answers come. I look forward to sharing more details with you as they emerge. I look forward to your assistance and your input.
But for now, consider how you might mend something today. You may wish to take this literally and mend a piece of clothing instead of throwing it away. You may wish to mend a misunderstanding with a friend. You may wish to treat yourself gently and mend your soul. It's all important.
Thank you for helping The Sewing Machine Project in all that we do. You are so important.