Our Mission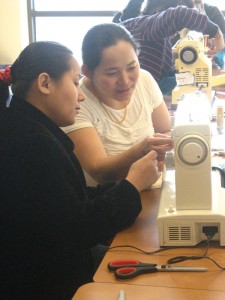 The Sewing Machine Project, Inc. (SMP), a 501(c)(3) organization, was formed in 2005 for the purpose of bringing sewing into peoples' lives by offering sewing machines, tools, and education. We work with groups committed to using the machines to provide opportunities to create, learn new skills, build self confidence, and contribute to their own livelihoods and the well being of their families and communities. Since 2005 we have distributed over 3000 sewing machines, helping people become self-sustaining through sewing.  We work locally, nationally and internationally.
So far…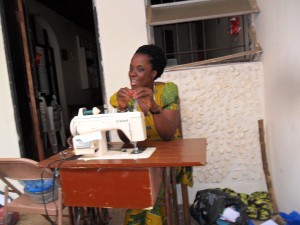 The Sewing Machine Project was conceived in March, 2005, following the devastating tsunami in Southeast Asia. A BBC article on the internet gave painful details about a woman who had lost her sewing machine in the storm, a machine she'd saved for years to buy, and, in losing it, she lost her means of earning an income. Margaret Jankowski, the founder of The Sewing Machine Project, began collecting donated sewing machines here in Wisconsin and in partnership with the American Hindu Association, began shipping them to Sri Lanka and India. When Hurricane Katrina hit New Orleans in September 2005, The Sewing Machine Project's focus shifted to that region. From 2005 to today, the SMP has delivered over 1200 sewing machines to individuals, schools and community centers in the greater New Orleans area. People are using them not only to rebuild their lives but also to start small sewing-related businesses.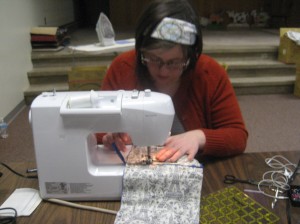 The Sewing Machine Project now operates on a local, national and international level offering machines and creative opportunities. One of the primary tenets of the SMP is the idea of Paying it Forward. We ask that every person receiving a machine "pay it forward" in a sewing-related way. This idea gives our work a ripple effect and reminds the recipients that despite their own difficult circumstances, they as individuals are important and capable of making a positive difference in their community, giving them a renewed feeling of self-worth.
To date we have distributed over 3000 sewing machines.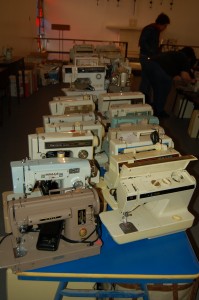 Although our main mission is one of supplying tools to those who need them there is a great component of connection as well. Not only does the Sewing Machine Project connect with recipients of machines but there is also an important element of connection between donors and the SMP. Those who donate their working machines feel the importance of the machine's story gaining a new chapter. Financial donors know that their money will go to support a grassroots cause where every donation makes a difference. Volunteers thrive on the warm connections made when we work together for the common good.