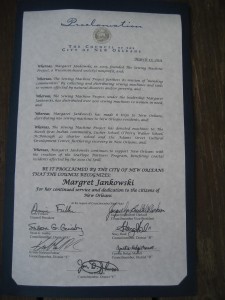 The New Orleans City Council issued a proclamation today recognizing the work of The Sewing Machine Project. Cherice Harrison-Nelson went with me to the meeting to receive the award.
I love this city. I love these people. I ache for the hardships they've endured. I admire how New Orleans continues on through everything as a jewel in every sense of the word.
I am honored by this award.