We are always accepting sewing machine donations.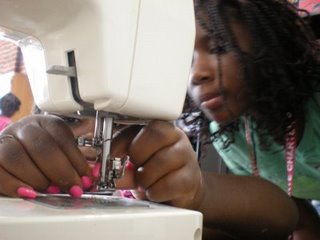 If you have a working sewing machine or serger that you no longer need, please consider donating it to The Sewing Machine Project.
Please make sure your machine is in good working order. This means that all stitches and functions on the machine work well. We do not currently have the means to repair machines and it doesn't make sense for you to spend the time, energy and expense to get a machine to us that isn't working. Furthermore, it costs us to dispose of it if we cannot use it.
We accept portable machines (not in cabinets)..again, please don't use your time and energy to haul a machine in a cabinet to a collection site…we will not be able to accept it. We cannot accept machines that have been pulled out of cabinets unless they have a dedicated portable case into which they safely sit. We do not accept treadle machines at this point.
Please include the instruction manual with the machine. If you no longer have the manual please look for it online, download, print it and send it along. We send manuals with all of the machines we pass along and it takes much time and expense for us to try to track down manuals when we're preparing a shipment. Your help is needed in this!
When you donate a machine, please consider making a financial donation as well. A $40 donation, accompanying a machine would pay for its packing materials and transport.
You may drop off your working sewing machine at any of the following locations:
---
---
**Please note that Jerry's Sewing and Vacuum is no longer a collection site.
If you live outside of these areas and wish to ship your working sewing machine, please package it carefully (double boxing with plenty of padding) and send it to:
The Sewing Machine Project
112 Owen Road Box 6245
Monona, WI 53716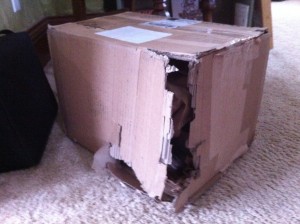 Be careful when packing and shipping your machine. Please be sure it's well padded and preferably, double boxed. If using USPS, please ship first class. We've had some trouble with ground shipments (4th class) arriving pretty beat up. Here's an example of a double whammy…poor packaging and 4th class. Yikes. We just don't want you to spend the money on shipping and have your machine arrive in an unusable state. Thank you!
Thank you so much for your kind donations!