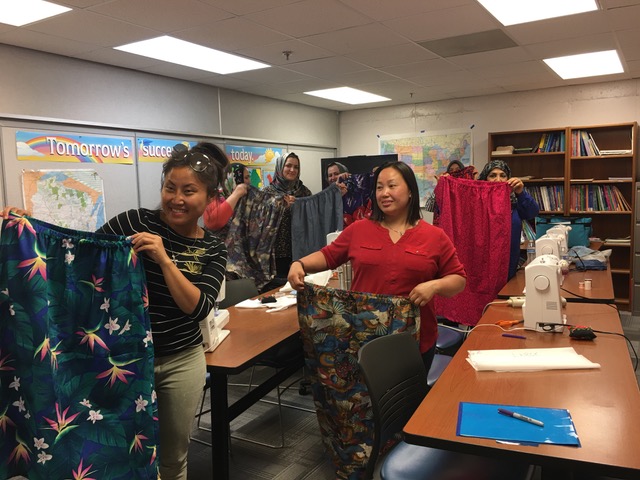 I just heard from Annette who taught our most recent local sewing class. Working with a group of 8 beginning sewers, Annette and the volunteers who helped her were bubbling with excitement, clearly a reflection of the enthusiasm of the group they taught. A celebration with almond cake and coffee brought the class to a close last week.
After 6 classes, learning the ins and outs of the sewing machine and making a pocketed skirt, the ladies in the course are eager to sew more. Making kids' shorts to leave in the free clothing area of the community center, the ladies fulfilled the Pay it Forward project we request of each sewing machine recipient.
This is what we're about. Bringing sewing to folks who otherwise wouldn't have the opportunity, bringing joy, creativity and a potential means of earning an income. Creating a ripple effect by paying it forward–sharing the goodwill.
And yes, it makes my heart sing. ❤️