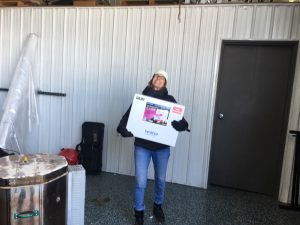 I call it a "working board" and while many boards bear this name, at the Sewing Machine Project we take it pretty seriously. Board members each have a role, a niche in the operation of things and without them, I'd be lost.
Trish is our Board President and while she carries a heavy load as an expert sewing teacher, she pours so much heart and soul into the SMP. Trish is currently planning a volunteer thank you event that will no doubt be lovely in every wonderful detail.
Linda is our Treasurer and meets with me monthly to record the precious donations we receive. Linda's sharp and helps me with the numbers, reminding me of details I might overlook. Linda journeyed with me in March to New Orleans to deliver machines to the Mardi Gras Indians.
Carolyn is our Secretary, taking and clarifying notes at our monthly board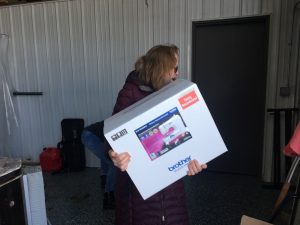 meetings. Carolyn has traveled twice with me to New Orleans, carrying machines and creating goodwill.
Chris works on our Public Relations, connecting with area news groups when donations of machines are made. Chris's eye for detail is amazing, helping me catch things I'd otherwise miss.
And Kim. Kim reminds us monthly that she is not a sewer but we all hold out hope. Kim is in charge of follow up with groups that receive machines and keeping track of that valuable data. Her kind, smart, gentle approach perfectly conveys the feel of The Sewing Machine Project.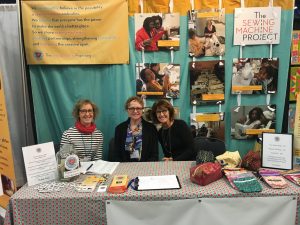 Each board member brings a unique set of talents, gifts and surprises. They are there when I need them. They help me with the everyday tasks but more importantly, they help me with the broader vision of what the Sewing Machine Project is. Each of these women carries a rich life outside of their SMP commitments and yet they find the time to step in and help whenever needed. We buoy one another in guiding this ship that is the SMP.