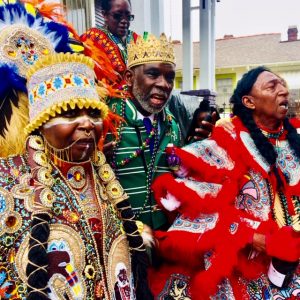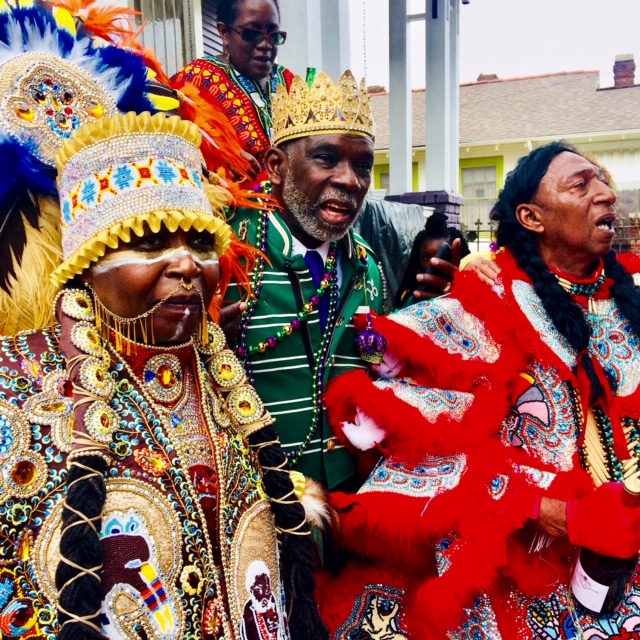 JOIN THE SEWING MACHINE PROJECT AND THE CHURCH OF YOGA FOR A DONATION BASED CLASS BENEFITTING THE NEW ORLEANS MARDI GRAS INDIAN COUNCIL
When I walked through the double shotgun house that is becoming the Center for the New Orleans Mardi Gras Indian Council I couldn't help but become excited. The project, spearheaded by Chief Howard of the Creole Wild West, aims to create a collaborative space for the Mardi Gras Indian community. Featuring meeting and educational space, the Center will be a valuable resource. I was especially excited when Queen Rukiya Brown showed me the room that will be the sewing education space.
In March we will deliver sewing machines for this creative space. But that's only the beginning.
Dana Flynn at the Church of Yoga got excited too. Together, we decided to do a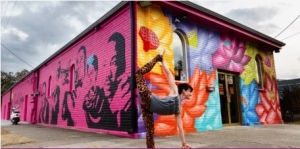 benefit yoga class at the Church of Yoga at 6:00 pm on March 18. Like all of their classes, this will be donation-based. The special thing is that a portion of the proceeds will go to the new Mardi Gras Indian Center, specifically to support the sewing room.
Wanna get involved? if you'll be in the New Orleans area on March 18, sign up for the class! If you can't attend but would like to make a donation you can do that through our website. As you complete the donation form note your choice on the "Send My Donation To:" segment.