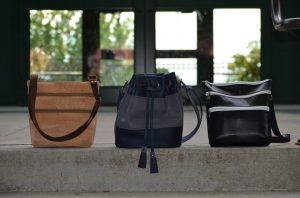 Cecilia Plum is a name that sounds like music to me. When I received a message through the Sewing Machine Project website recently asking me to contact her I had to look back through my files to see where I'd heard the name before. Sure enough, there she was in our donor database.
When Ms. Plum told me her story I knew I had to share it with you. Because it is wonderful, because it resonates with the stories of so many who understand the value of a sewing machine, because, in some ways, it parallels the Sewing Machine Project path.
Cecilia was trained as an accountant but her deep love was and is sewing. Several years ago, she began her own sewing business, sewing drapes, clothing, whatever people needed. The business thrived. After awhile, though, circumstances changed and Cecilia knew she'd need to look for other work. As a single mother, she had to look at her sole income and weigh whether it was enough to make ends meet.
So she went back to accounting. Fortunately, she likes working with numbers so that was ok but she missed sewing. So Cecilia looked for a way to bring sewing back into her life in a meaningful way.
She talked to a local service group—a food pantry in Burlington, Vermont and Cecilia organized a mending component to help people who were visiting the center. Working on a regular schedule, Cecilia mended at the Chitendon Center for 10 years, helping people by mending extra life into their clothing. Eventually, the Center redirected and decided there wasn't room for this mending component and once again, Cecilia weighed how she could bring her sewing and love of community into her daily life.
She began a post-retirement plan. And now that Cecilia has retired from accounting, she's ready to get back into sewing in a whole new way. In October, 2018 Third Stage Bags, her new sewing venture, goes live, offering one of a kind beautiful bags for sale in her online shop. With a nod to her love of community, Cecilia will donate $25 for each bag sold to The Sewing Machine Project. How about that?!
We thank you, Cecilia. We honor your commitment to sewing and service and we bring to light, once more, how important a sewing machine can be in our lives.