The phone call from Erika Barratt came out of the blue. Driving along in rural Arkansas, on a sewing machine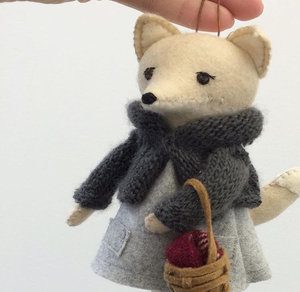 delivery trip, I picked up my phone to hear Erika's lyrical voice. She introduced herself and told me a little bit about her business. Her description alone made me hungry to get on my computer and take a peek.
Erika makes incredible, beautiful one of a kind pieces–whether heirloom stuffed animals, bespoke baby garments, or gorgeous pieces for the home, Erika's work is unique and carefully crafted. Made to save for generations.
In building her business, Erika Barratt Design, Erika decided to include a charitable component, looking for just the right organization to receive a portion of her profits. She happened upon the Sewing Machine Project, liked our mission and felt a connection.
Erika has donated to The Sewing Machine Project, sharing her bounty, since 2015. We are honored and grateful.