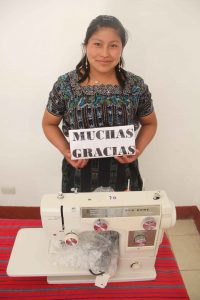 The Mayan Families sewing program in Guatemala has been going strong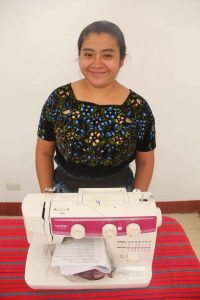 for several years now. We are proud to partner with this thriving group. Mayan Families offers courses to students from several communities including Panajachel, San Jorge, San Antonio Palopo, Terrra Linda and Solola.
Their program is similar to the model we use here in Madison. Students complete a sewing course and receive a machine. Many students use this knowledge not only to sew and mend for their families but also to earn extra income from sewing items to sell to offering tailoring services.
Recently we sent more machines for graduates of the program. I was thrilled to hear from the coordinator who echoed thanks from the most recent machine recipients, Catalina, Manuela, Florinda, Yesica, Ana Maria, Ana Chavac, Everilda, and Jembly Celeste. What a delight to receive pictures of the ladies and their machines! I wanted to share them with you.❤️
When our friends and neighbors thrive we all thrive.