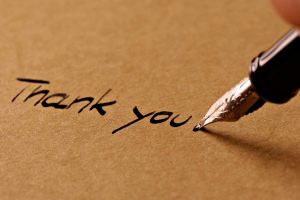 It's December and to many nonprofit organizations that means asking for donations. The Sewing Machine Project is no exception. We exist on the donations of individuals and small foundations around the country…without them we simply would not be.
And so, today, I am writing thank yous, coffee and brownie nearby (of course!) and although it's been over 10 years since this organization began it's as if these are the first donations we've ever received. I opened and recorded each with our Treasurer this morning, as a matter of course, and then returned home to write acknowledgements. But here's what happens, I hold each check in my hands and say a little thank you for every. single. one. Not only do these gifts give us the ability to do the work we do but each signifies the kind support of people around the country who believe in this work. People I know and people I've never met, sharing what they have so we can go on doing what we do.
This $25 check? This means pins, tape measures, scissors and other supplies to give to students in our local classes. This $50 check? This means another machine can make its way across the country. This $300 check? This means we can pay our incredible instructor for more class sessions. Added up, these donations give us the budget to carry on and to grow, reaching more people, shipping more machines, giving the gift of a sewing machine and the promise it carries to more and more and more people. And when a large surprise of a check comes in…well, first of all, I cry tears of joy…and then our minds reach farther, imagining all of the new doors that can open.
So when you make a donation, know that it is never taken lightly. As with everything we do at The Sewing Machine Project, your donation is accepted with overwhelming gratitude for your generosity, and for your belief in this "small but mighty" organization.
Thank you.