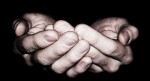 There are so many people who step forward to help The Sewing Machine Project. I feel I live in this world of constant gratitude…it's a pretty nice place to be. I am humbled and thrilled by how this idea is received and by all the ways people connect with it.
There are our donors–people who share their wonderful machines, notions, thread, fabric and the very important funding that keeps us afloat. Often machines donations arrive with notes about how a machine was used, the memories attached. Checks arrive with letters encouraging us to continue the work we do, and so often they include a memory of a beloved sewer. Every single donation causes me to pause and quietly say thank you.
There are our board members–an amazing and active group, creative and wise, who listen, counsel, and work so hard to keep us going and growing. They allow me to envision new plans for the SMP and dare to dream along with me. I feel new energy after each board meeting.
There are our volunteers–and that list is growing. We have incredible and talented volunteers who give entire days to this organization–helping work on machines, helping to sew, stepping in to help whenever needed. Our volunteers work so hard and, at the same time, enjoy the connection with one another. A total win win!
But there is a group that I feel needs a label…and today I realized they're angels. These are the people who keep me going…the care and feeding of a director. Yesterday some of these angels appeared–dear friends who propped me up when I was feeling really stuck. They quietly and gracefully stepped in and helped me with a reorganization project…staying til it was completely done. Chatting and listening to music, sipping tea and working, I hope they didn't get to tired of me thanking them again and again.
Angels. People who step in just as you need them. People who listen and dream right along with you. People who ask "how can I help?" and mean it. People who quietly circle around you and are there to catch you when you start to fall. We all have angels in our lives. I'm so grateful for the ones in mine.