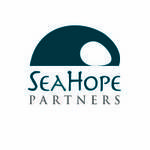 We are beginning a new project called SeaHope Partners. This arm of The Sewing Machine Project aims to help coastal residents affected by the oil spill in the Gulf. We have a couple of different ideas…both pretty exciting.
For starters, we are working on a new product idea that will make use of recycled materials, will be able to be sewn by coastal residents, and will create a fund to help mend these communities.
And if that not's exciting enough…we are starting SeaHope Sew For Hope, a quilting challenge, offering quilters the opportunity to create and donate a quilt which will not only be featured on the SeaHope website, but will also be auctioned off to create funding for mending these communities.
So I am traveling in southern Louisiana this week–Terrebonne Parish. Evidence of BP is everywhere. Fishing boats are lined up and vacant. Fishermen we've talked to are telling us about rerigging their fishing boats to skim oil.
This community has a culture all it's own. This is an area where fishing is a way of life. We must do all we can to help.