Oh my goodness! We're so glad you're here!!
This Project simply wouldn't exist without the generous donations of individuals and businesses. The Sewing Machine Project is a qualified 501(c)3 organization and your donation is tax deductible.
Any donation you make will be so gratefully received. Please consider donating at one of the following levels:
You will receive a letter of thanks which will also serve as a receipt. You can donate right here on the site with the box on the right hand side of the page or you can mail your check (made out to The Sewing Machine Project) to:
The Sewing Machine Project
P.O. Box 6245
Monona, WI 53716
We appreciate every donation. To give you a few ideas of the effectiveness of your donation, please consider the following:
$25 will cover shipping of one machine within the United States;
$50 will cover the cost to ship a machine to Central America;
$100 will cover machine repairs when necessary;
$500 will send 40 machines to a community in the United States in dire need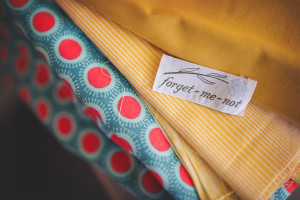 Our Forget Me Not program offers the opportunity to honor a beloved stitcher with your donation. Be sure to note your honoree when making your donation and we'll be sure to add them to the Forget Me Not honor roll!
Thank you so much for your donation!