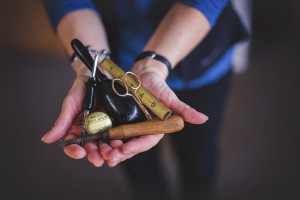 The Project also accepts donations of fabric (1/2 yard cuts or greater), notions, and other sewing-related items.
We are no longer able to accept donations of patterns.
Fabric must be clean, and of a type that is useable in warm-weather climates. Please don't send your stash of wool and polar fleece!

Notions are always in short supply. We especially can use scissors, rulers, marking pencils, pins, and tape measures.
If you would like to donate something other than a machine, and you live outside of the Midwes
t, please mail your donation to:
Margaret Jankowski
The Sewing Machine Project
PO Box 6245
Monona, WI 53716
Thank you!